Courses and Holes
It is difficult to forget the unique characteristics of the golf course once it has been played. The green contrast of the grass in the streets with the golden color of the neighboring pre-desert stands out. An exclusive landscape that can only be enjoyed in a place like Almería, the province with the most hours of sunshine a year in all of continental Europe, and where it is possible to practice this sport in the middle of winter with spring temperatures.
SEE MAP
The practice range is made up of a court more than 300 meters deep, practicable from both sides.
At the top, you can practice your long game from the mats. It also has a chipping and putting area for your short game practice.
In the lower part, you can practice from natural grass (depending on the season) and there is an approach area and a practice bunker available.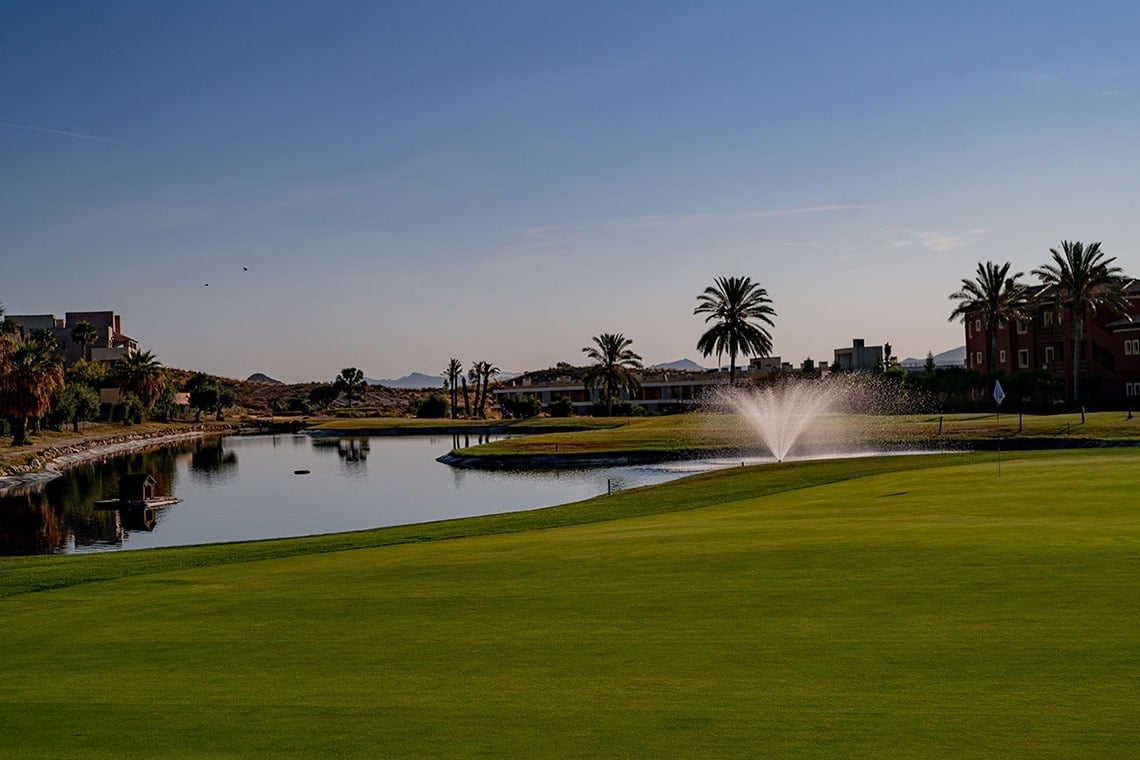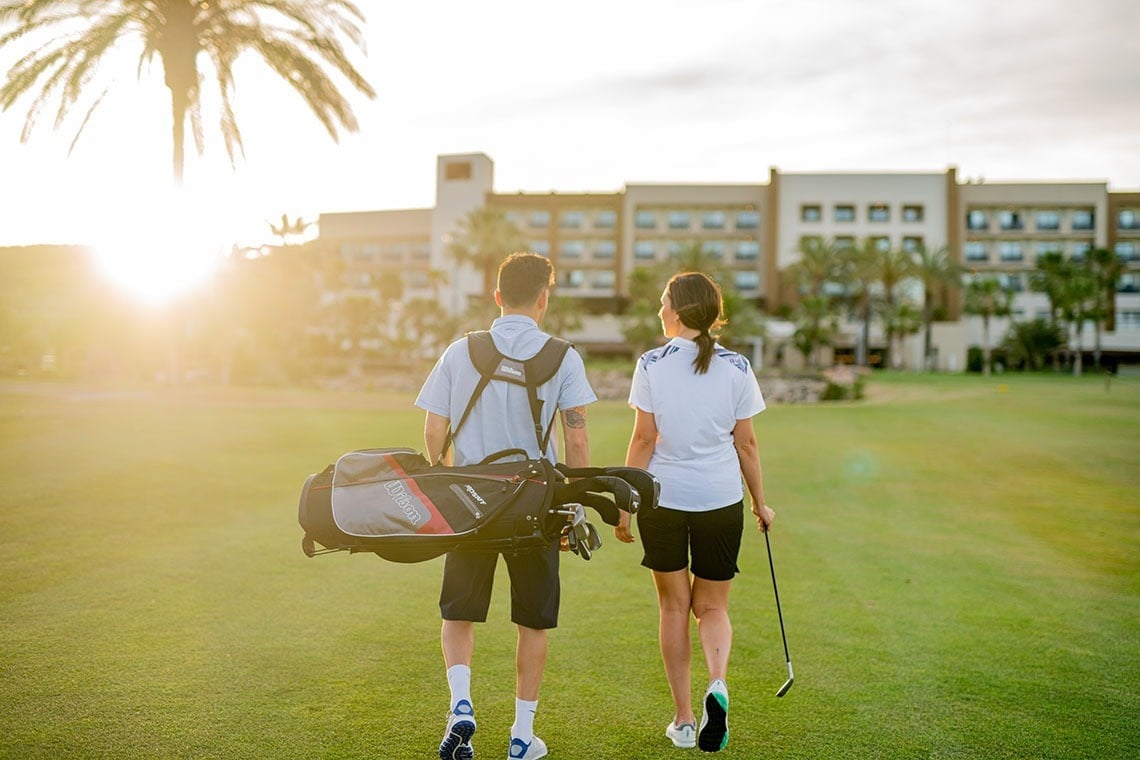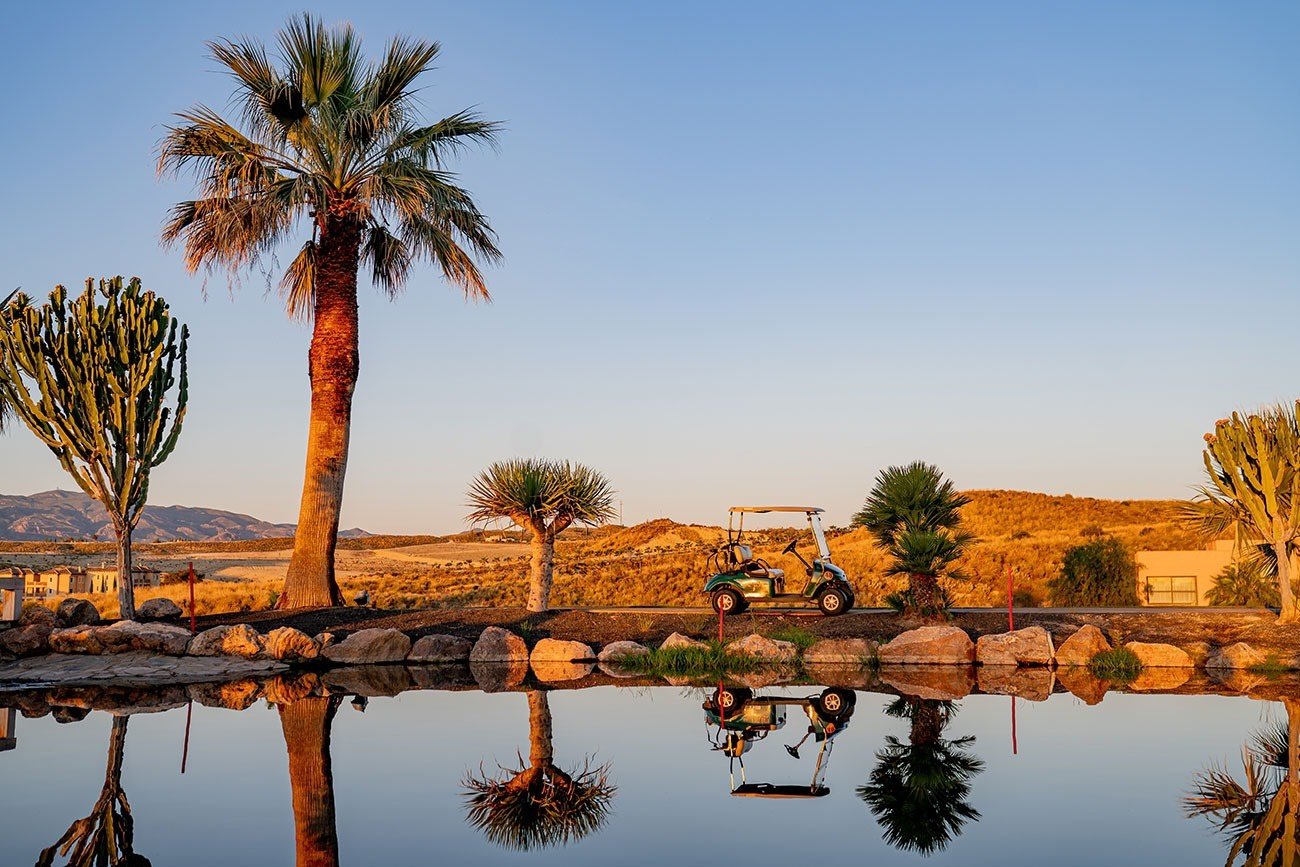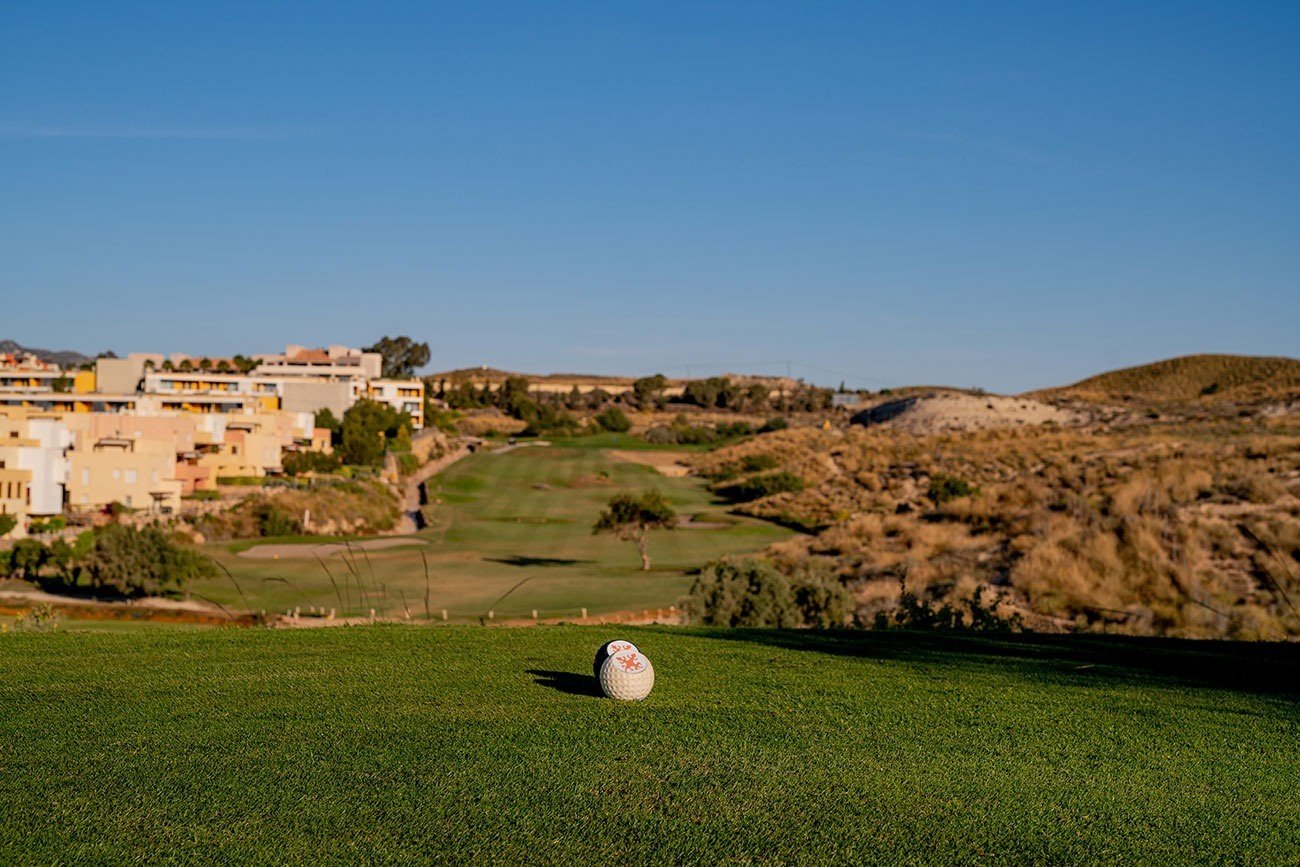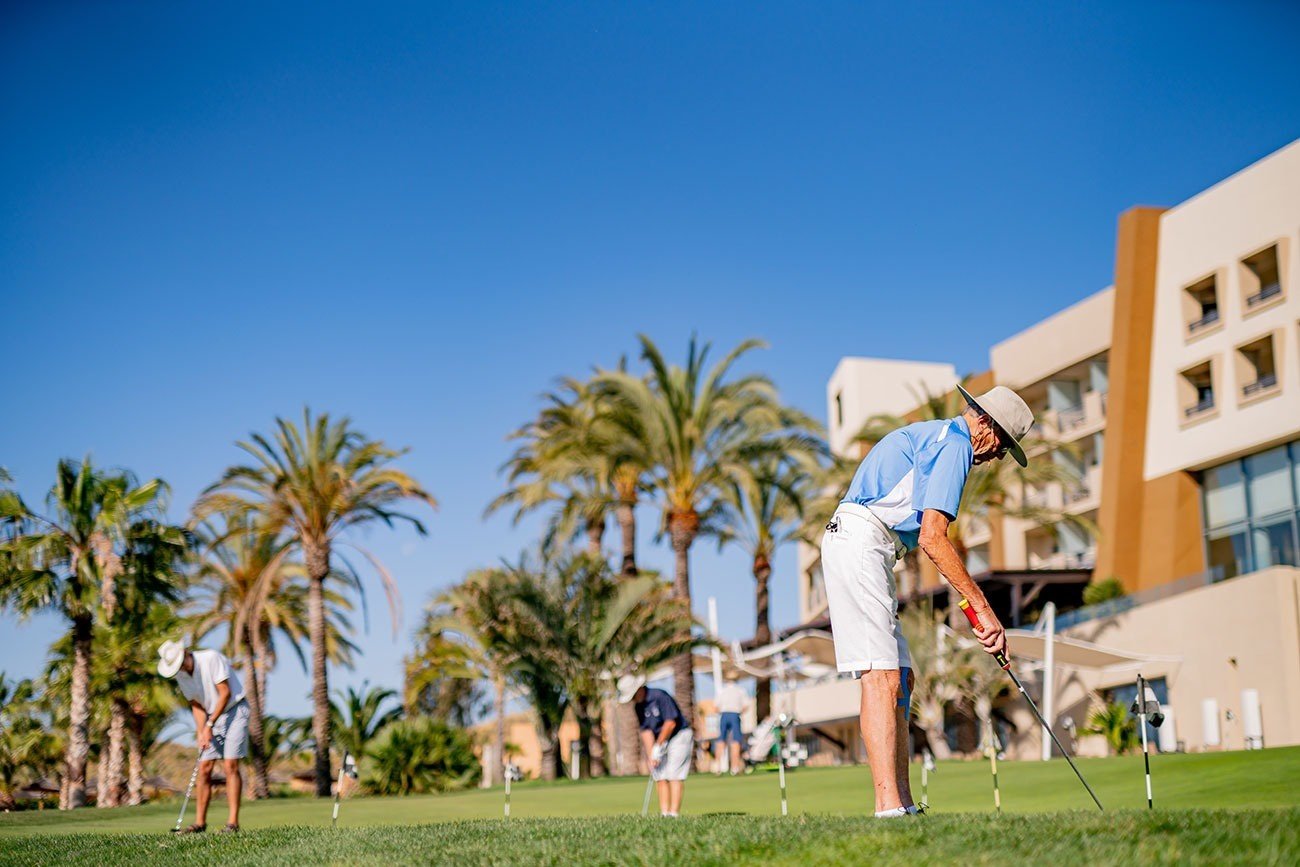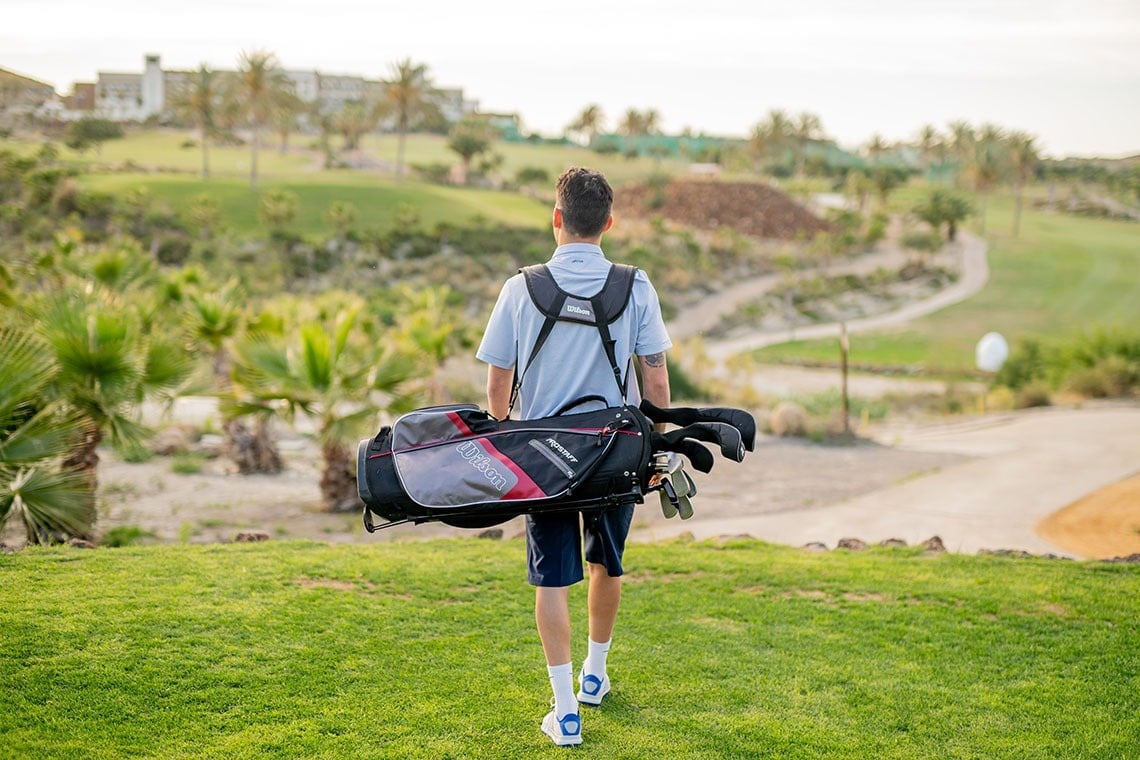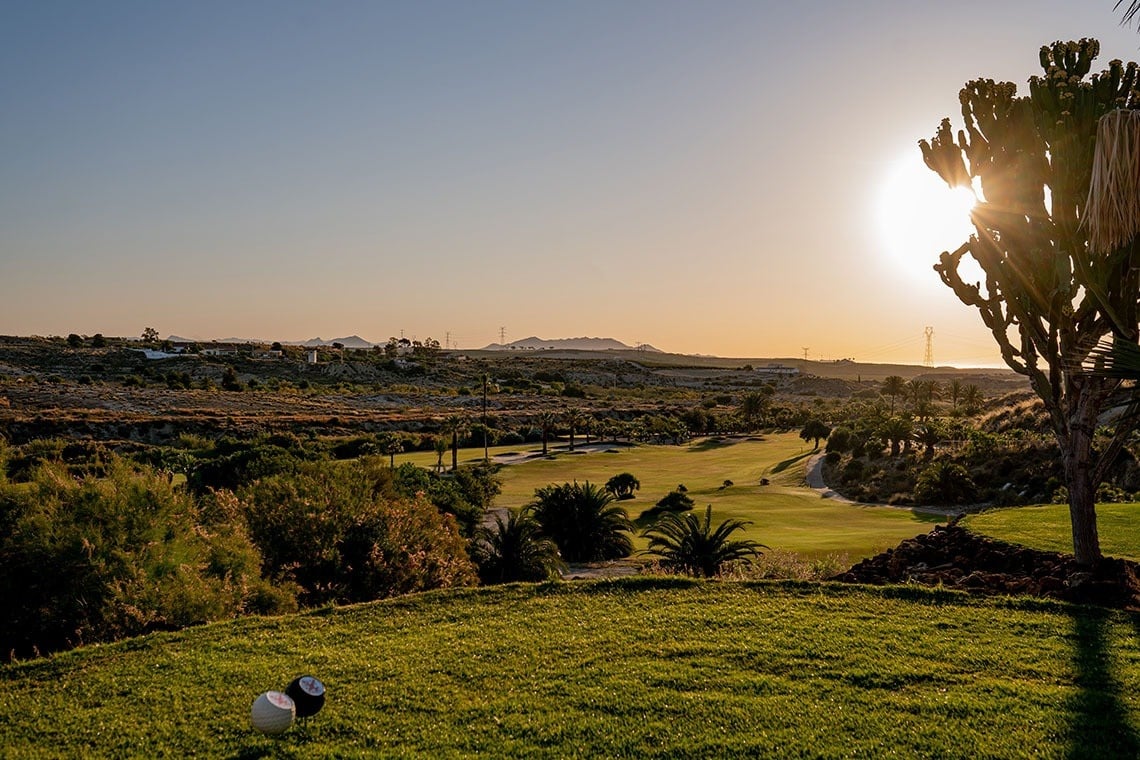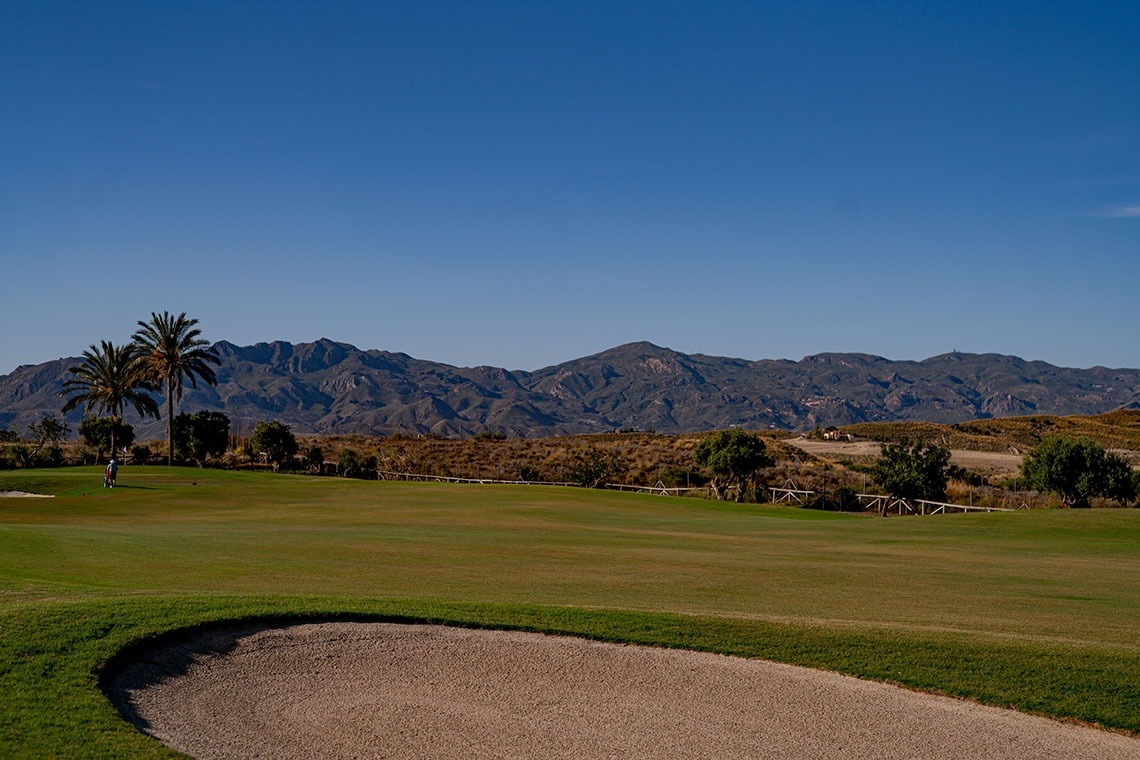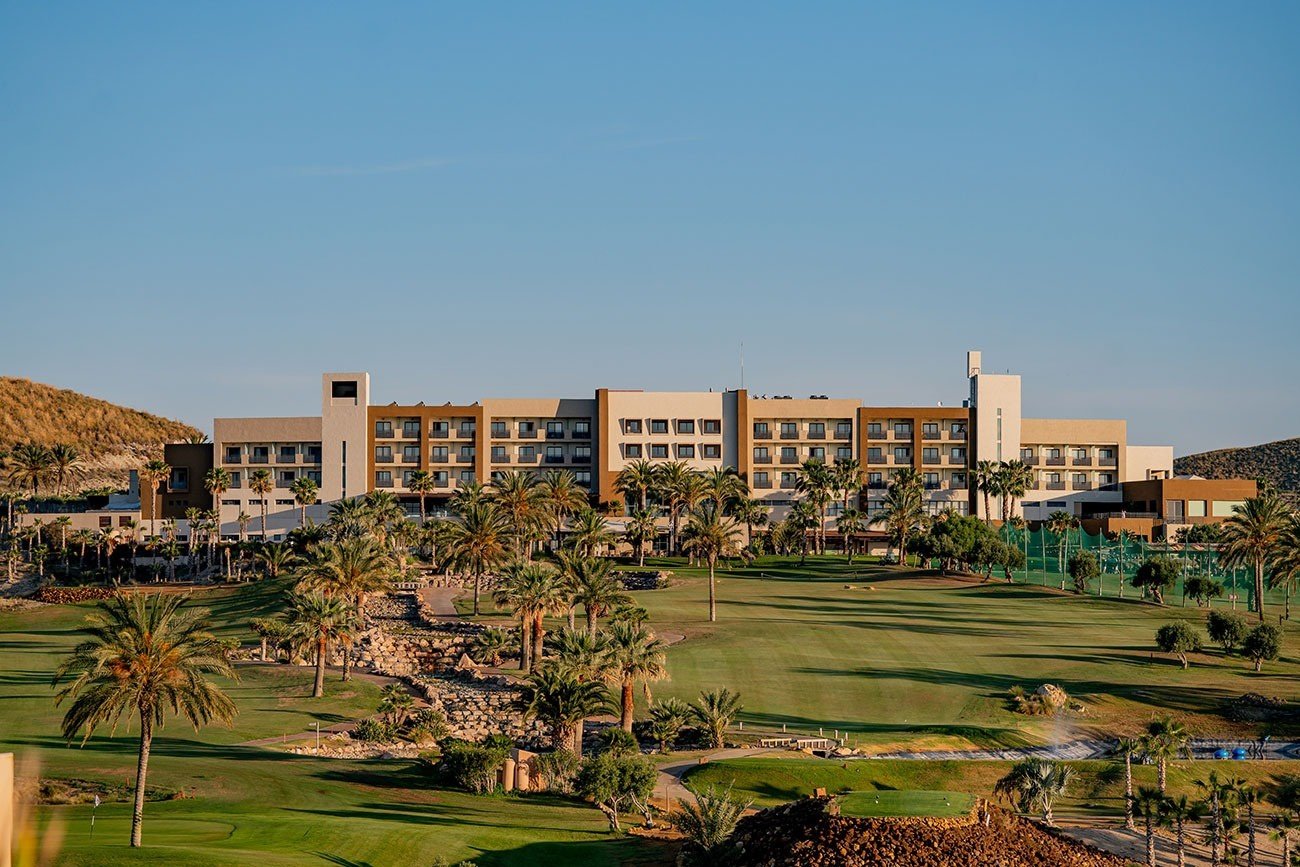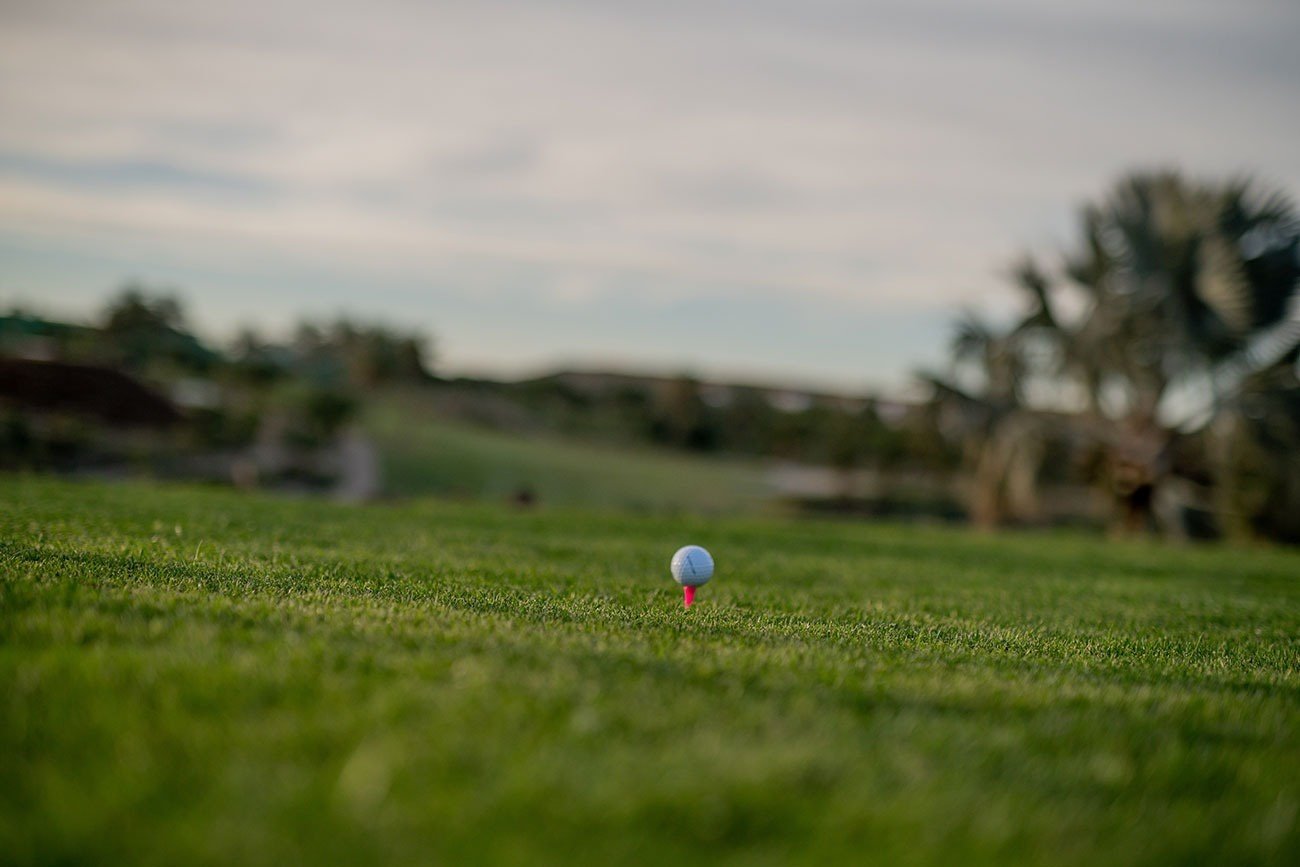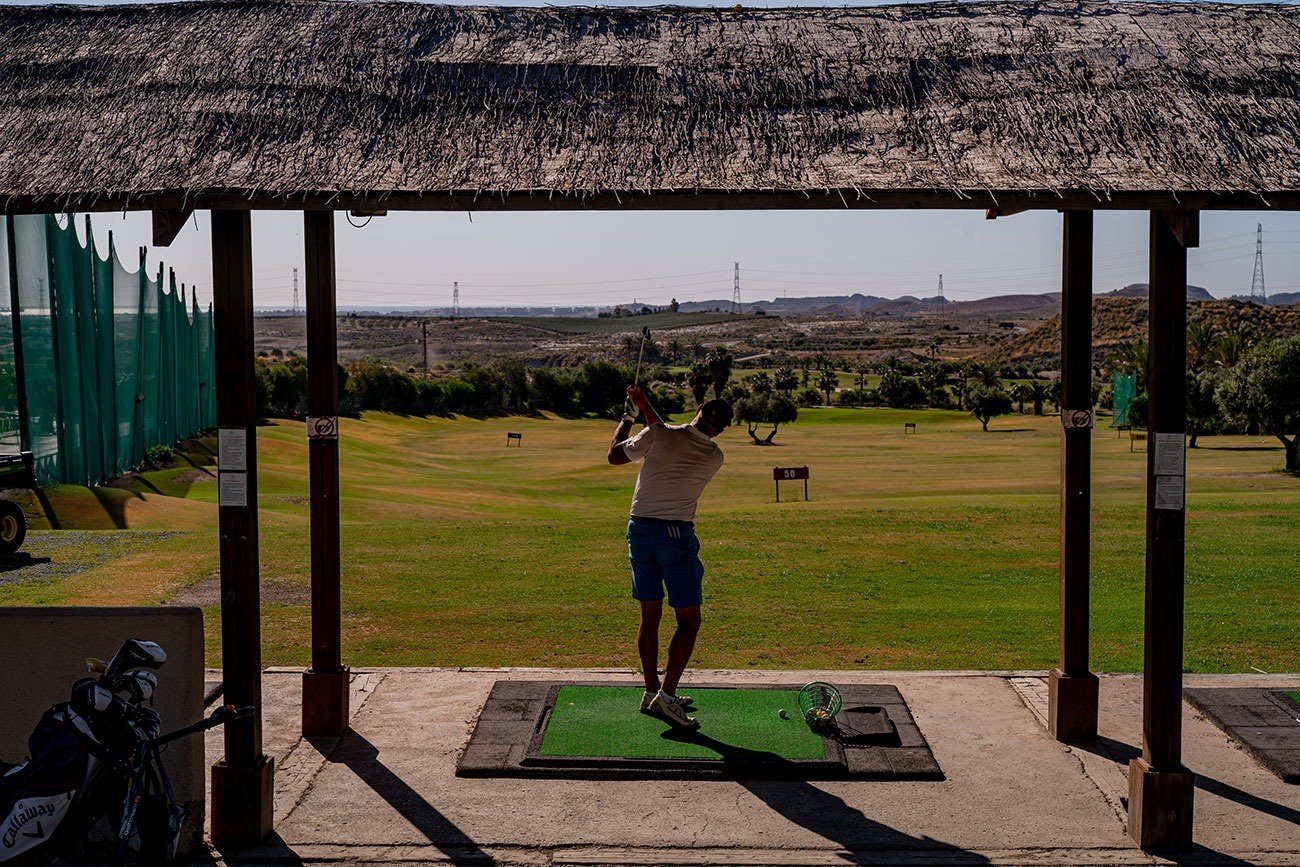 Another detail that shows the desire of Valle del Este Resort to make your stay more comfortable is the location of the Hotel in the heart of the golf course.
In fact, not only the tees on holes 1 and 10 are located close to the hotel building; rather, the greens of holes 9 and 18 are adjacent to it.
In addition, you can enjoy the large golf driving range just a few meters from your hotel room.
The Valle del Este golf course has everything you are looking for to enjoy playing golf in Almería.
Come and take advantage of our facilities!